Al-humdulillah all lives lessons have been completed.
All course materials are on the course player, please refer to each lesson for relevant resources.
All course materials are in the 'course player' section
Understand the Arabic of Salah and 50% Words of Quran, in just 19 short lessons (Level-1)
Do you want to Understand the Arabic you use in your Salah, but you are 'too busy' or think it's too difficult, costs too much, takes too long, then this is the perfect course for you?

You have a Golden Opportunity to learn all the core Arabic you use in your daily Salah (prayers) along with 50% words of Al-Quran.

Understand Salah and AL-Qur'an the Easy Way, is the world-famous course developed by Dr Abdulazeez Abdurraheem, over 25+ years of research and practical teaching experience.

Start now and be amazed at how easy Arabic learning.
Student testimonials (UK)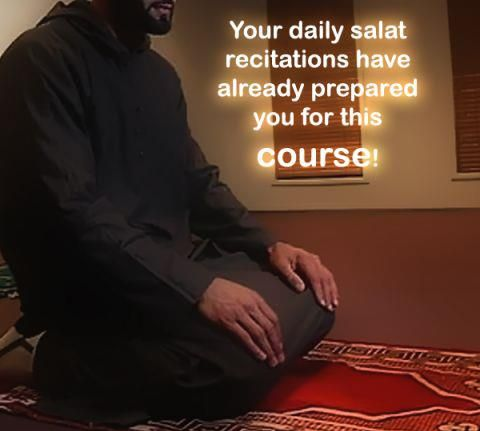 Created with